What is a tribute? How do we best remember our dear companion, Don Stevens, and celebrate his life? Can we attempt to embody his innumerable qualities as we tell the stories of our relationship with him? 
Don Stevens was much loved and sometimes misunderstood, and this tribute to him is a powerful insight into his close relationship and dedication to Meher Baba, Don's deep humanity, honesty, companionship, wisdom and kindness.
On June 26, 2021, a little more than 10 years after Don Stevens left this world, 70 people across the globe gathered virtually on BabaZoom to re-experience the living Don; the stories shaped by the intimacy he evoked in us through his unique personhood. Cynthia and Richard Griffin painted his biography with the story of a 3-year-old riding a wild mustang bareback in the night, while we viewed photographs of Don's family and early years. Already a seeker, by his late teens Don had a keen interest in the concepts of mysticism and reincarnation. He realized that "not just physical longing, but an inner need for wholeness was fundamental, and could only be met finally by the long process of understanding why Oneness was blocked within us." 
This need led Don to become a Sufi in the order brought to the USA by Hazrat Inayat Khan, and then under the leadership of Murshida Rabia Martin. In 1945, she placed the Order directly under the guidance of Avatar Meher Baba. Following her death in '47, Ivy Duce was appointed as the new Mushida. Five years later, Don traveled to Ivy Duce's apartment in New York where she introduced him to the Master: "Baba, this is my boy, Don."
Baba gestured "No, he is MY boy, and he has been with me since the dawn of time." 
Now, standing before Meher Baba, Don experienced the fulfillment of his longing: "He answered completely, this need for Wholeness. I was quite content to go through the process of removing the huge internal block that was necessary. I did not resent this nor wish to hurry it in any manner. Just to know there was a solution and I had had a taste of it, was enough to be happy and willing to go the course."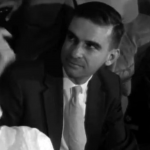 Don was put to work by Meher Baba helping Him restructure a new Sufi Charter, which Baba named "Sufism Reoriented." This began a life-long commitment for Don, editing and publishing Baba's principal works, including God Speaks and The Discourses. At the "Four Language Groups Sahavas" in India, Baba asked Don to take some of the messages He had given over the years, along with his impressions of the Sahavas, and put them into a book. This became Listen Humanity. Baba told Don it was now up to him to explain to His Lovers what He had explained to Don: 
"He (Baba) attached something like an atomic bomb of spiritual energy, which would be available to and absorbed by devotees who worked with these words. Such words I am certain are now to become a major source of the continuing spiritual push of the Avatar to and through his devotees. In fact, this is exactly what Baba said to me, and charged me with telling his devotees." *
And so Don's life was set on a course with the Avatar of this Age. We heard stories of his kindness, his keen intellect, his amazing memory, and even Don's mastery over worry, as evidenced in the story of his heart attack in 2006. Dan Sanders visited him in the hospital where he was brought back to life after his heart valve failure, whilst staying in Salem, Massachusetts with the Griffins, and luckily Sevn 
McAuley was there too. Sevn, having spent much time with Don, told the medics in the ambulance what medication Don was taking, thankfully saving his life.
Renate Moritz, who was a part of Don's London study group from 1982 to the end of his life: "was attracted to Don's clarity and the absence of any guru mannerism." David Lee's thoughtful telling of Don's graciousness: "The personable quality of his presence created an atmosphere of safety, collaboration, respect, and generosity."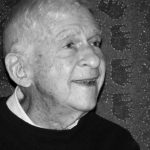 One need not have known Don to reap the sweetness and value of these stories, as if serving us, on a silver platter, the gifts Baba bestowed o
nto Don for His work, and our benefit. Marnie Frank, President of the Beads Foundation said Don would seek out souls to help them o
n in their spiritual journey, then shower them with attention. She gave us a snapshot of how Don conceived of and then handed to a reluctant Marnie, the chair of the then new Beads on One String Foundation, forever altering her life's path.  
Rosie shared an exquisitely moving example of Don's love in action. "He was also insistent that we fulfill our talents, and not be less than we are. 'Don't hide your light under a bushel,'" he told Rosie.
Listen to Jean play "Begin the Beguine," as he sings along with an unmatched emotion that leaves one with the evidence that "it's all about the feeling." 
From Denny, Don's childhood dog, teaching him "the truest caring and the basics of companionship," to his delight with the finest things in creation, like cheese and wine,  Don's qualities could get inside of you:  joy, appreciation, kindness, generosity, intuition, and an inexpugnable commitment and love for his master, Avatar Meher Baba. 
Here's the link to the Don Steven's Tribute:  https://www.youtube.com/watch?v=5tesEUDviPk
*From; 'Preserving Baba's Word' Don E. Stevens, November 4, 2001, Cagnes-sur-Mer –https://www.meherbabatravels.com/his-close-ones/men/don-stevens/
Submitted by: Linda Blouin, Secretary, Beads on One String Foundation