The Beads on One String spotlight is intended to shine a light on individuals and organizations that are exploring the ground of unknowing and seeking to illumine the oneness that lies at the heart of humanity.
The Beads Editorial Team invites original content to be considered for the Spotlight Page on any subject that creatively reflects the Beads Mission Statement (see home page). This can include written articles with images (1,500 words max.), short videos, podcasts, art, music and more! The team likes to have a collaborative editing relationship with potential contributors. Please send your ideas to david@beadsononestring.org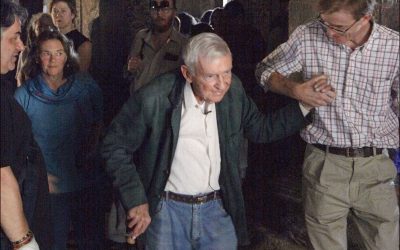 Introduction:Twelve years have now passed since Don E. Stevens wrote 'Journeys to the Source', charting the genesis and ongoing development of the Beads on One String Project.Don intended for this manuscript to be published, asking Ralph Lewis (who has now written its...