Awakening the Heart
FRIDAY OCTOBER 26 through SUNDAY OCTOBER 28, 2018
The Beads on One String Foundation is sponsoring the Awakening the Heart workshop in Silverton, Oregon, October 26-28, 2018. We invite you to join us at the Silver Falls Lodge for two and a half days of exploration and unfoldment.
Awakening is not the realization of something new but the discovery or uncovering of what is always within us. This awareness is of the presence of what we might call our essential nature, our higher self, the Divine. Awakening is a gradual progression from sleep to real consciousness a dawning of awareness that marks our deeper spiritual experiences.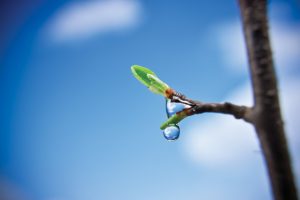 The workshop includes small and large group activities and is designed to awaken that true self within. From Friday evening singing and recitation of sacred Sufi poetry, through the heart meditations, dancing of universal peace, and Qi Gong at the waterfalls, we intend to offer a combination of activities that affect the body, mind, and spirit and offer the opportunity for participants to develop connection and companionship with the spirit of others. These activities include:
The harmonics of Song and Mystical Poetry

Qi Gong: Accessing Spirit through Body

Awakening the Spirit through the Pen and Creative Expression

Accessing Inner Wisdom through Heart Meditation

Healing Soul and Body through Sacred Sound

Awakening the Heart in Circle Dance
Schedule
Friday afternoon and evening
Explore the theme of Oneness through song and mystical poetry – Theresa Koon, vocal coach and music composer
Saturday Morning
Begin the day with Qi Gong – Nick Young, certified martial arts trainer.
Heart meditation – "Awaken the Heart: Open the Path to Your True Self" – Fiona Moore, interfaith minister and personal coach.
Saturday Afternoon
Awaken the Spirit through the Pen and Creative expression – Steve Slemenda, retired Chemeketa Community College professorand Jean Wilson, MSW
Healing Soul and Body through Sacred Sound – Michelle Hebert, PhD. Wellbeing strategist at University of British Columbia
Saturday Evening
Universal Dance of Peace – Stephen Pierce, music and dance instructor.
Sunday Morning
Awaken with Qi Gong – Nick Young
Heart Meditation – "Embrace your true self in daily life" and closing – Fiona Moore
To Register complete the Registration Form.
Questions? Contact Marnie Frank at marniefrank1@me.com.